Cinema of Horrors: Drive-In Experience – Over 15 Top Horror Films Combined With Live Scare-Actors
Portland, OR: Treadway Events today announced "The Cinema of Horrors: Drive-In Experience", a new contactless, Halloween experience coming to Portland, OR this October. This unique horror movie drive-in series offers a COVID-19 safe way to celebrate Halloween in 2020. The month-long event features over fifteen of the scariest horror blockbuster movies such as "Friday The 13th", "Halloween", "House of 1000 Corpses", and many more. It combines real live actors and special effects throughout the film each night.
With many indoor haunted houses and Halloween parties being canceled, this is the next best option for many thrill-seekers.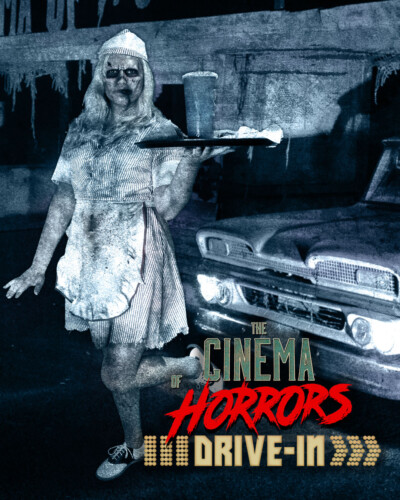 "Our team has been working on a variety of ways to pivot from our normal indoor haunted house events since COVID-19 gathering bans went into effect. We're excited to be able to bring Halloween and horror fans together to enjoy our favorite horror films and safely celebrate Halloween with scares along the way," says Brandon Treadway, President & Creative Director at Treadway Events.
The Cinema of Horrors Drive-In will run for fifteen nights, each weekend in October. Tickets will be on sale starting Tuesday, September 14th, and will range from $49 to $59 per car. There are no age limits, but parents are encouraged to use discretion based on the film rating each night. Signup here to get first access to event tickets.
Keep your doors locked, and don't be late—the shows about to begin.
For film listings, tickets, and more event information, click here.
About Treadway Events: Treadway Events is a full-service event management agency based in Portland, OR. Helping nonprofit organizations, individuals, and Fortune 500 companies in Oregon, Washington deliver unmissable live event experiences. Treadway produces and owns a variety of annual, themed events such as the Cinema of Horrors haunted house in Kelso, WA.